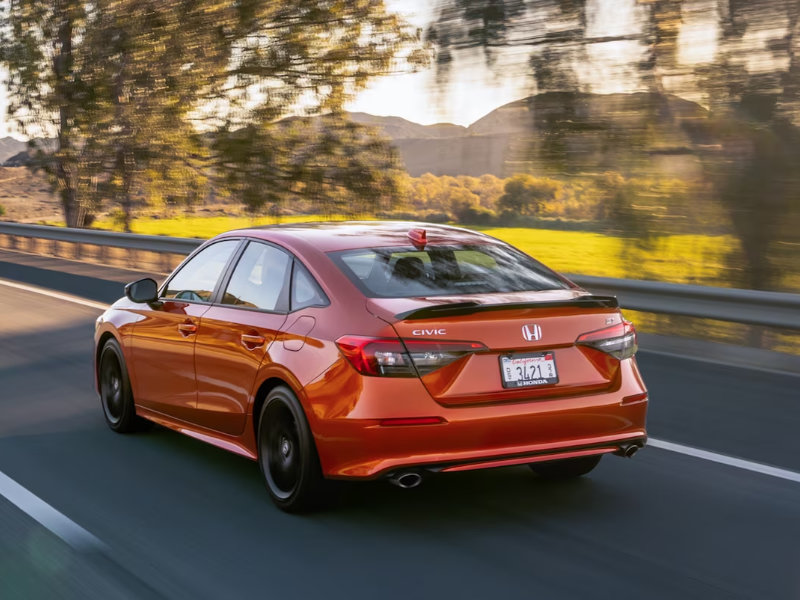 Among the myriad impressive features of the 2024 Honda Civic Si, one aspect that truly stands out is its available 6-speed manual transmission. In a world increasingly dominated by automatic transmissions, the Civic Si offers driving enthusiasts a rare and exhilarating opportunity to engage with their vehicle fully. With the manual transmission, each shift becomes an artful dance between the driver and the machine, adding an extra layer of connection and excitement to every drive near Antioch.
The manual transmission isn't just a nod to tradition; it's a deliberate choice to enhance the driving experience. You actively participate in the driving process as you grip the leather-wrapped shift knob and navigate through the gears. The precise and tactile feedback from the gearbox provides an unmatched level of control, allowing you to extract the maximum performance from the 1.5-litre turbocharged engine.
Whether navigating curvy backroads or zipping through city streets, the manual transmission adds an element of engagement that's hard to replicate with an automatic. It encourages you to anticipate the road ahead, downshift for a burst of acceleration, and upshift for cruising efficiency.
For a more comprehensive understanding of the exceptional features and benefits of the 2024 Honda Civic Si near Antioch, contact our dedicated team at Winter Honda. Our experts are ready to provide precise details tailored to your needs. Experience the thrill of the Civic Si's captivating design, powerful performance, and advanced technology. Get in touch with us today and embark on a journey to discover the remarkable qualities that make the Civic Si a true standout in its class. Also serving Oakley, Brentwood, and Concord California.