2024 Honda Odyssey in Pittsburg CA

View Inventory
The 2024 Honda emerges as an eagerly anticipated addition to Honda's vehicle lineup. With its forthcoming redesign, advanced features, and a hybrid powertrain, this SUV embodies Honda's commitment to delivering a harmonious blend of performance, comfort, and cutting-edge technology. As auto enthusiasts, we're excited to provide an in-depth exploration of the various facets that define the Honda Odyssey, from its interior and exterior design to its mechanical features, powertrain, and safety measures. So, whether you're a devoted Honda enthusiast seeking brand-related insights or someone searching for a reliable and spacious SUV, the Honda Odyssey is a vehicle that demands your attention. At our dealership, we take pride in serving Pittsburg Antioch Concord Walnut Creek and beyond with the remarkable 2024 Honda Odyssey in Pittsburg.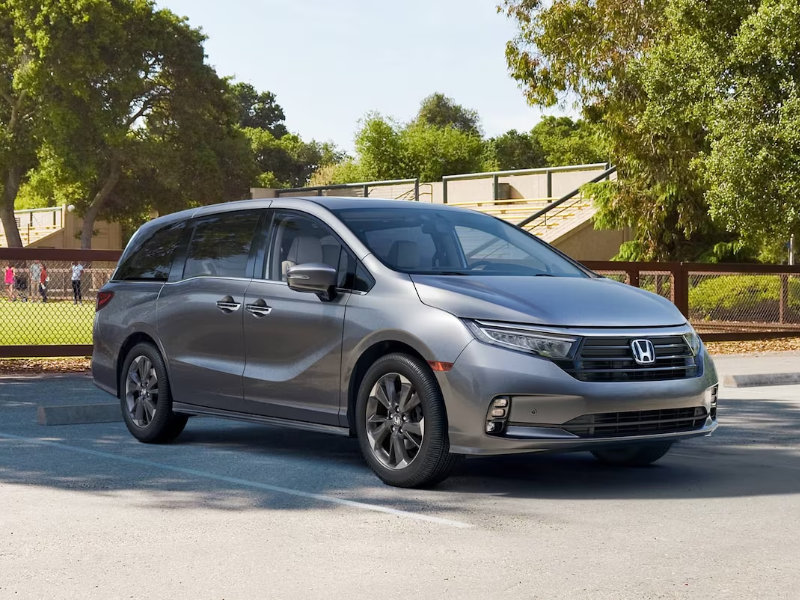 Exterior - Honda Dealer serving Pittsburg CA
While specific details about the 2024 Honda Odyssey's exterior are yet to be unveiled, we anticipate a design that harmoniously combines aesthetics and functionality. As part of its upcoming redesign, the Odyssey is expected to feature enhancements that elevate its visual appeal while retaining its practicality. Though exact design elements remain under wraps, Honda's history of creating sleek and modern exteriors suggests that the 2024 Odyssey will boast a distinctive look that aligns with contemporary trends.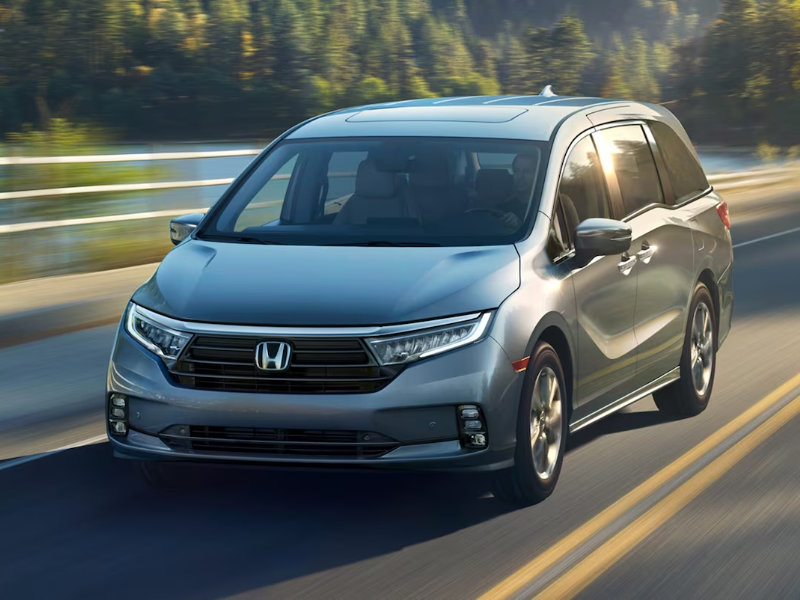 Stepping into the Honda Odyssey reveals an interior designed with a focus on luxury and spaciousness. Designed to comfortably accommodate up to eight passengers, the Odyssey's seating arrangement is thoughtfully crafted from high-quality materials to ensure comfort and support. The rear cabin offers generous space for luggage, with the flexibility to fold the rear seats to create additional room when needed. An 8.0-inch touchscreen display graces the dashboard, hosting a plethora of modern connectivity features, including Bluetooth connectivity, a premium sound system, a JBL audio system, a USB port, a Wi-Fi hotspot, music streaming, and compatibility with both Apple CarPlay and Android Auto. The cabin seamlessly blends style, comfort, and advanced technology, providing an environment that enhances every journey.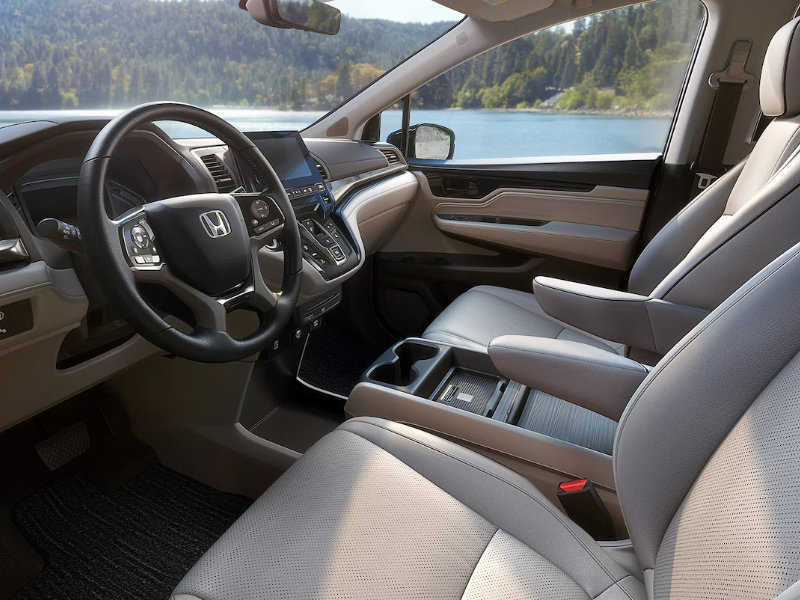 Honda Odyssey Mechanical specs
The mechanical prowess of the 2024 Honda contributes to its remarkable performance and driving experience. While specific mechanical details are still pending, the Odyssey's reputation for delivering a smooth and responsive ride is expected to continue with its upcoming model. From handling urban commutes to embarking on longer journeys, the mechanical components of the Odyssey work in harmony to provide a comfortable and enjoyable driving experience.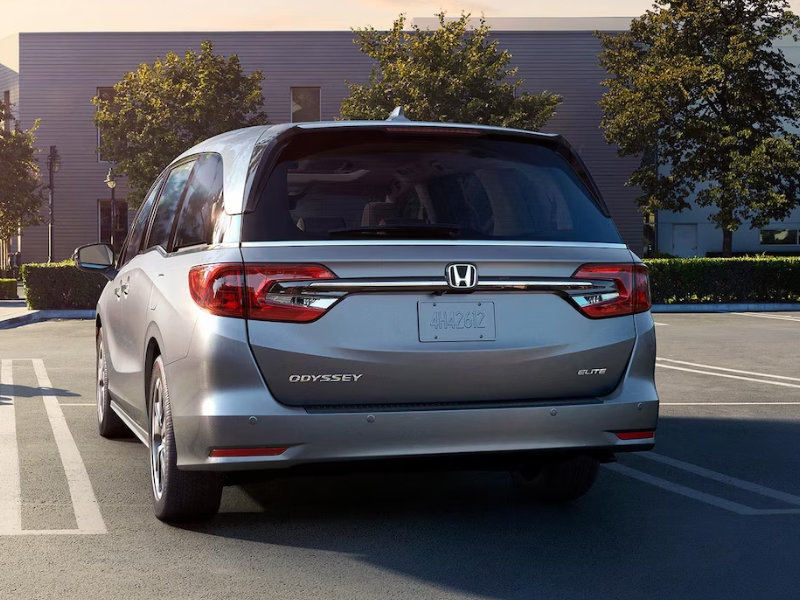 Powertrain - Honda Dealership in Pittsburg CA
The 2024 Honda is anticipated to feature a hybrid or plug-in hybrid powertrain, aligning with Honda's strategy to embrace eco-friendly solutions. While precise powertrain specifications are awaited, the 2023 model's 3.5-litre V6 engine, delivering 280 horsepower and 262 lb-ft of torque, was an impressive foundation. Paired with a ten-speed automatic transmission and a front-wheel-drive drivetrain, this setup accelerated the 2023 Odyssey from 0 to 60 mph in just 6.6 seconds. As we await official details, Honda's commitment to innovation suggests that the powertrain of the 2024 Odyssey will continue to showcase exceptional performance and efficiency.
Safety - 2024 Honda Odyssey dealer
The 2024 Odyssey strongly emphasizes safety, equipped with a suite of advanced features designed to ensure the well-being of passengers and drivers. These features assist with unforeseen incidents on the road, offering reassurance and protection. Expect features such as a rearview camera, Honda Sensing®, SmartVent® Front Side Airbags, Advanced Airbag System, Anti Lock Braking System (ABS), Electronic Stability Control (ESC), Blind Spot Monitoring (BSM), Lane Departure Warning (LDW), Adaptive Cruise Control (ACC), Tire Pressure Monitoring System (TPMS), Automatic Emergency Braking (AEB), Advanced Compatibility Engineering™ (ACE™), and Collision Mitigation Braking System™ (CMBS™). With this comprehensive suite of safety measures, the 2024 Odyssey prioritizes a secure journey for all occupants.
, Winter Honda stands as your unwavering partner. Our commitment to serving Pittsburg Antioch Concord Walnut Creek has led us to introduce the 2024 Odyssey to our valued customers. The new Odyssey promises to combine innovation, comfort, and performance in a uniquely Honda way. Whether seeking a spacious family SUV or a reliable daily driver, the 2024 Odyssey is poised to exceed expectations. For a comprehensive understanding of all the features, pricing, and availability of the 2024 Honda Odyssey, we recommend contacting your nearest Winter Honda dealership. Stay tuned for further updates as we continue to provide you with the latest insights into the exciting world of Honda vehicles.