2023 Honda Passport vs 2023 Nissan Murano
View Inventory
The five-passenger midsize SUV is a booming automotive segment as more and more drivers decide that they really don't need the third row, which usually isn't all that practically, but really could make use of the added second-row legroom and dedicated cargo space. The Honda Passport is the current standard in the class. It's not only popular with consumers but critically acclaimed, including being selected by Car and Driver as an Editors' Choice. In this article, we'll showcase it by comparing the 2023 Honda Passport vs 2023 Nissan Murano. The Murano is an interesting option. Nissan currently emphasizes competing on MSRP, and while that does appeal to some buyers, it also results in some notable sacrifices.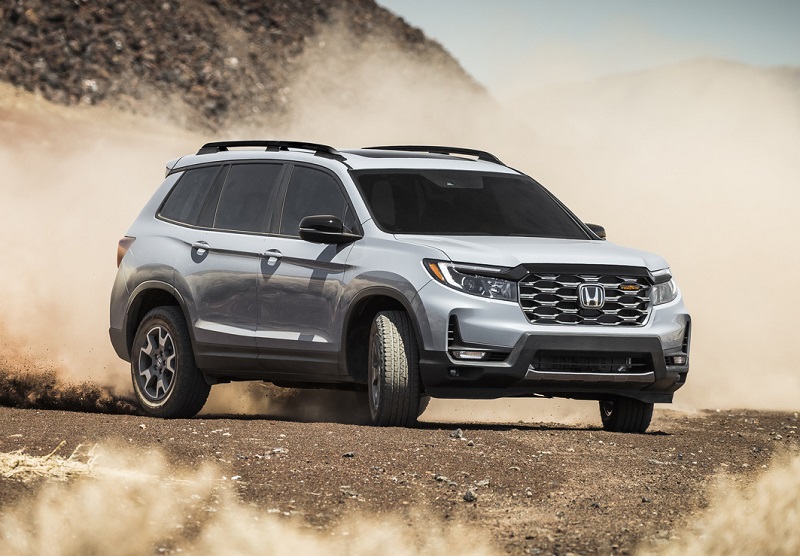 Exterior - Honda Dealer serving Pittsburg CA
While the 2023 Honda Passport and 2023 Nissan Murano are both midsize SUVs, the Murano is the larger vehicle. The Passport has a 110.9-inch wheelbase, a 7.5- or 8.1-inch minimum ground clearance depending on the trim level and a 189.1-inch length, which is about 15.8 feet. The Murano, on the other hand, has a 111.2-inch wheelbase, a 6.9-inch minimum ground clearance and 192.8-inch length, which means that it's longer than 16 feet. Standard features for the Passport include 20-inch alloy wheels, LED headlamps and a power liftgate. The Murano has LED headlamps and 18-inch alloy wheels. Honda offers three core trim levels: EX-L, TrailSport and Elite. Nissan offers four options: S, SV, SL and Platinum.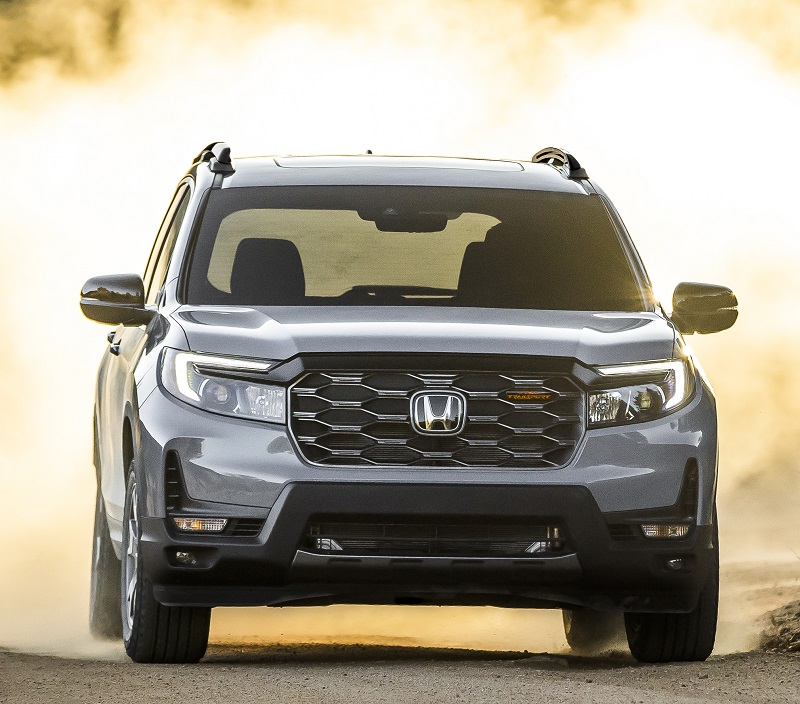 These are both two-row, five-passenger vehicles, but despite the 2023 Nissan Murano being the larger vehicle, it does have an advantage in the cabin. In fact, most critics agree that Honda does the better job achieving what consumer want from this type of vehicle. Let's start with the similarities. Both models provide about 40 inches of headroom in both rows and provide more than 40 inches of front legroom. The Passport also provides about 40 inches of second-row legroom, which is about an inch more than the Murano, and it also provides more than 50 cubic feet of dedicated cargo space whereas the Murano provides about 32 cubic feet. Note that the Murano also offers a three-row configuration, but we won't be covering that here for the purposes of this particular comparison.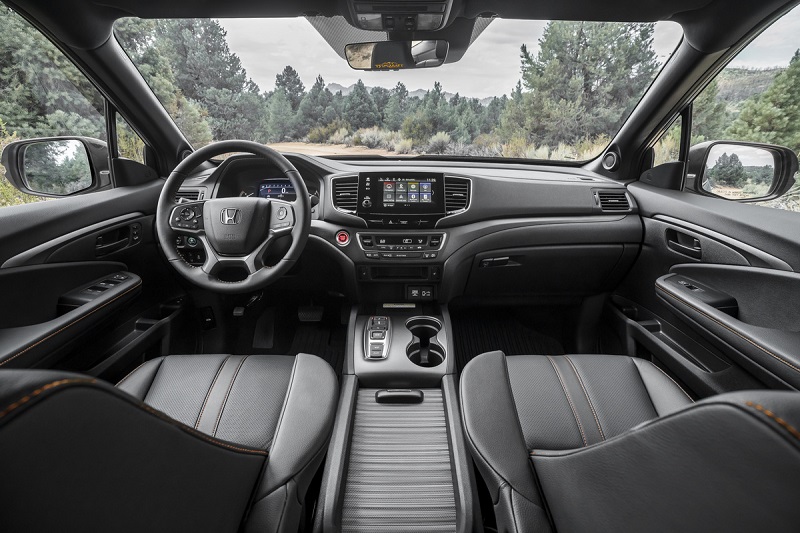 Honda Passport Mechanical specs
All-wheel drive is now standard equipment for the Passport. All models available through Winter Honda also have a nine-speed automatic transmission and a 3.5-liter V6 engine: 280 horsepower and 262 pound-feet of torque. Trailering equipment is available, and with that upgrade, the Passport can tow 5,000 pounds. TrailSport models have the increased ground clearance. The Murano is designed as a front-wheel drive vehicle. All-wheel drive is available with all trim levels, and a continuously variable transmission sends power to the wheels. The CVT is one of the sacrifices we alluded to. Nissan also opts for a 3.5-liter V6 engine: 260 hp and 240 lb.-ft. Trailering equipment is an option with the Murano as well, but the Nissan model can only tow 1,500 pounds.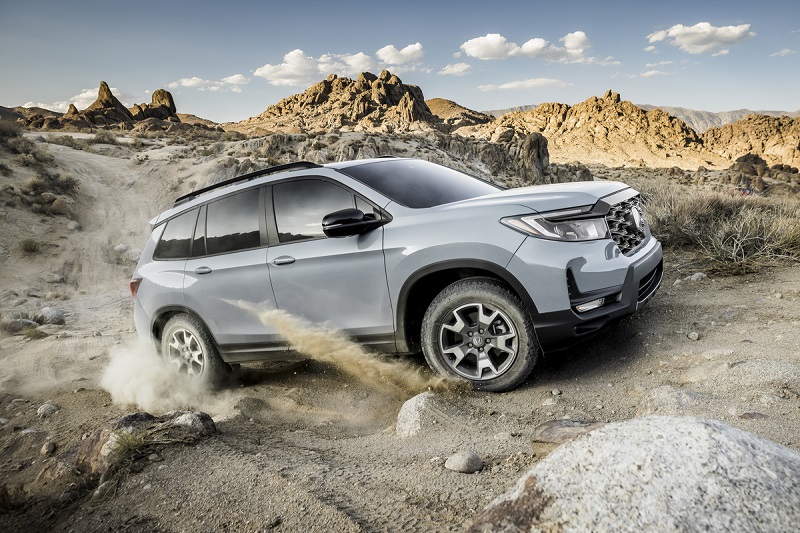 Technology - 2023 Honda Passport dealer
Both automakers include an 8-inch infotainment touch screen and a suite of advanced driver-assistance technologies as standard equipment. This is perhaps where Nissan impresses the most at this price point, but you do get some standard features with the 2023 Honda Passport that you don't with the Murano, such as adaptive cruise control. Nissan does offer it as an option. It also offers a surround-view camera, and that is a feature that Honda includes standard as well.
Call or email Winter Honda if you have any additional questions about the 2023 Honda Passport vs 2023 Nissan Murano. Our team can also discuss current brand incentives and dealer specials, explore your financing and leasing options, provide custom quotes and much more. If you shop with us online, we can provide that assistance through chat, and no appointment is needed if you want to test-drive the Passport. Simply visit our dealership at your convenience during our standard showroom hours.
* This article is intended for informational purposes. Please contact the dealership for the most complete and accurate details.